Prof. Dr. Nikos Lavranos, LLM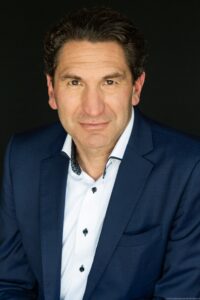 photo by Jolanda van der Linden
download my CV here: Short CV NIkos Lavranos September 2023
download my long CV version CV nikos lavranos October 2023 longversion DEF
Nikos is an expert in investment law & arbitration who has expertise in advising, litigating, negotiating, drafting legislation and providing expert witness reports.
His clients are both investors and States.
He combines his experience as arbitrator, mediator, legal consultant, academic and former policy maker and chief negotiator for Bilateral Investment Treaties.
In addition to investment law & arbitration, Nikos also covers WTO law, EU law and the interaction between public international law, European law and national law.
Nikos also established a BREXIT ADVISORY CENTRE to provide bespoke advice on the consequences of BREXIT.
He can provide his services in English, Dutch and German. Moreover, he understands French, Greek and Italian.
Nikos studied law at the J.W. Goethe University Frankfurt am Main. He obtained his LL.M. (cum laude) and PhD degrees from Maastricht University. In 2008-2009 Nikos was Max Weber Fellow at the EUI in Florence.
He is permanent contributor to the Kluwer Arbitration blog, Borderlex, the EFILA blog and the Practical Law Arbitration blog.
NL-Investmentconsulting is a new, high quality, no-nonsense, reliable boutique consultancy firm
Nikos has a fast, sharp and creative mind
Nikos is an outstanding expert on intra-EU BITs issues
Nikos offers his expertise to a variety of clients, such as for example: