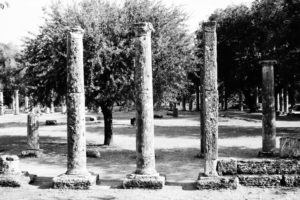 As Secretary General of EFILA and leading expert in investment law & arbitration and EU law, Nikos is regularly interviewed by the media.
He has appeared in leading newspapers, such as NRC Handelsblad, Le Monde and Politico, as well as in specialized trade and investment law sources such as GAR, IA Reporter and Borderlex.
He has also appeared at various occasions on TV and radio programmes, such as on RTLZ and BNR.
Besides, Nikos regularly is invited as key-note speaker, panellist, moderator at international conferences and seminars related to investment law & arbitration around the world.
Moreover, Nikos is also hosting important events such as the EFILA Annual Conference and Annual Lecture as well as co-hosting seminars with partner institutions, such as the AIA in Brussels.
Please use the contact form for any requests for interviews or for speaking at events.
Nikos is able to address various types of audiences – ranging from general public to fellow expert
His views are clear and analytical