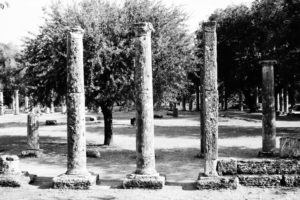 As a leading expert, Nikos actively writes about current developments in international investment law & arbitration.
More specifically, he is permanent contributor to the Kluwer Arbitration blog, Practical Law Arbitration blog, Borderlex and the EFILA blog. He covers in particular issues related to the EU's external trade and investment policy, recent arbitration awards as well as relevant judgments delivered by the European Court of Justice and other international courts and tribunals.
Besides, Nikos is regularly interviewed by the international media. He has appeared in leading newspapers, such as the Wall Street Journal, The Economist, NRC Handelsblad, Le Monde and Politico, as well as in specialized trade and investment law sources such as GAR, IA Reporter and Borderlex.
He has also appeared in various TV and radio programmes, such as on RTLZ and BNR.
Besides, Nikos regularly is invited as key-note speaker, panelist and moderator at international conferences and seminars related to investment law & arbitration around the world.
Please use the contact form for any requests for interviews or for speaking at events.
Nikos is able to address various types of audiences – ranging from general public to fellow expert
His views are clear and analytical