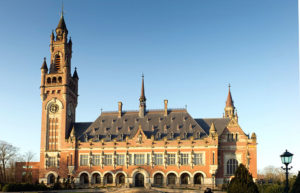 Nikos regularly acts as Legal Advisor representing clients in investment treaty arbitration disputes under ICSID, UNCITRAL and SCC rules involving BITs and the ECT. He has particular expertise with regard to Dutch BITs disputes involving EU law aspects. He also frequently assists law firms as external legal advisor providing his unique expertise to specific cases. Experience
Besides, Nikos accepts appointments as Arbitrator in investment treaty arbitration disputes initiated under the ICSID Convention and UNCITRAL arbitration rules of procedures.
He also accepts appointments as Mediator for the amicable resolution of disputes in an early phase.
Due to the fact that Nikos operates as an independent boutique consultancy firm, the risks of any conflicts of interests is practically non-existent.
Nikos can also be retained as a Legal Expert to provide Expert Opinions in investment treaty arbitration disputes. Nikos is competent to advice on the full range of public international law, investment treaty law and arbitration and EU law issues. As a legal expert, Nikos is available to provide independent and impartial legal opinions at the highest academic level. Curriculum Vitae
Besides, Nikos advises clients on the selection of arbitrators and most competent partner law firms. He also offers supervision and dispute management for clients.