Round up of Q2 2022: EFILA, ECT and CETA
Q2 2022 has been another particularly busy period.
Here is an update on some of the highlights!
On 9 June 2022, the 7th EFILA Annual Conference took place at the NautaDutilh offices in Amsterdam.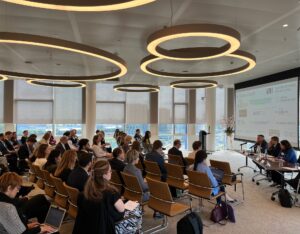 More than 100 attendees attended the conference, the keynote was delivered by Prof. Anne van Aaken, which can be viewed here.
Prior to the EFILA Annual Conference, the Young EFILA kick off event took place at the Linklaters offces in Amsterdam.
Young EFILA members exchanged their arguments in an Oxford-style debate.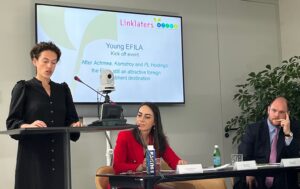 For Practical Law Arbitration blog, I analyzed the Green Power ECT award, which for the first time accepted the Achmea EU Law objection by Spain. In other words: Lex superior: How EU law trumps investment law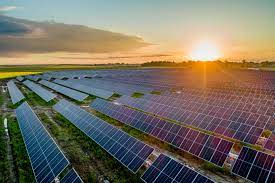 For Borderlex, I wrote a blogpost regarding the outcome of the ECT modernization process, entiteled: Comment: How the EU disconnected itself from the Energy Charter Treaty
A few weeks later, I reported for Borderlex on the Dutch vote of the Senate to approve CETA, making the Netherlands another country that moves towards full ratification of CETA, including the investment protection chapter.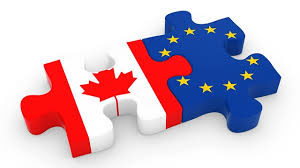 Speaking of CETA, I also participated in a panel at the Dublin International Disputes Week on the problems of CETA ratification process in Ireland, where a case is pending before the Irish Supreme Court, in Germany and in the Netherlands. You can watch the video here.
Meanwhile, the EU has selected me to the pool of Arbitrators who can serve for investment disputes under the EU's investment agreements.
So, I am available for appointments.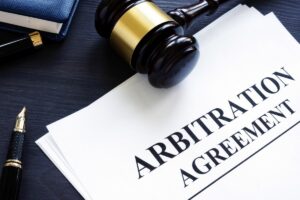 I also wrote a Legal Update on the BSG Resources Ltd (in Administration) and others v Republic of Guinea (ICSID Case No ARB/14/22) case in which the ICSID tribunal found the investment claims of BSGR inadmissible because the revoked mining rights were obtained by corruption, available here.
Finally, as in previous years, I delivered two lectures on international investment law at the Erasmus University of Rotterdam Master's Programme.