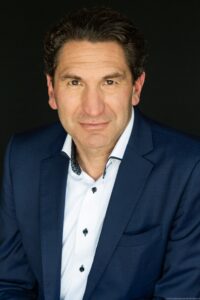 Nikos provides legal advice to investors and States regarding investment law & arbitration issues.
In the first place, he offers strategic advice and assesses the success rate of potential claims. This encompasses the development of a strategy for all the steps to be taken in the proceedings, while the assessment of the success rate of potential claims involves the analysis of all relevant facts of the case and other factors.
In the second place, he offers legal analysis for obtaining and maintaining optimal investment protection in an ever-changing political and legal environment. This involves an analysis of the necessary company structure and the search for the best investment treaty available to the client. In cooperation with other partner firms, Nikos can assist in the setting up of the necessary company structure as well as obtaining an analysis for the best double taxation structure available.
He also advises on the (re)structuring of investments in order to protect existing investments from future adverse measures, which could adversely affect investors and their investors.
In the third place, regarding States, Nikos assists in the prevention and de-escalation of disputes. In this connection, he also helps in obtaining a proper understanding of the provisions of Dutch BITs, the ECT and CETA. In this context, he also acts as Mediator in order to settle disputes amicably before arbitration proceedings actually commence.
His legal advice focuses on situations involving European investors within the EU (intra-EU BITs) and European investors within the context of the Energy Charter Treaty (intra-ECT situations) as well as Dutch investors using Dutch BITs with third states (extra-EU BITs).
Due to his involvement in the CETA, TTIP and EU-Singapore FTA negotiations, Nikos offers rare insight understanding of the these treaties, in particular as regards the investor-State dispute settlement provisions (ISDS) and the proposed investment court system (ICS) as well as the envisaged Multilateral Investment Court (MIC).
Similarly, due the fact that Nikos was directly involved in the drafting of the so-called Grandfathering Regulation 1219/2012, which is aimed at guaranteeing the continued existence of the existing extra-EU BITs of the Member States and the so-called Financial Liability Regulation 912/2014, he is able to provide a full understanding of the context and contents of both Regulations.