This week's round up from Paris and Geneva
Last Monday (6 March) the OECD Global Forum on International Investment took place in Paris.
The focus of the meeting was to develop a new, positive narrative regarding the benefits of Foreign Direct Investments (FDI), investment treaties and arbitration.
The key buzzwords were: substainable, inclusive, good investments, which benefit everybody. While it is to be applauded that the OECD and the investment stakeholders are looking for a new narrative to counter protectionism and the backlash against investment treaties, the practical details on how to distinguish good from bad investments remain vague.
The following day, the 3rd Annual Conference on Investment Treaties took place at the OECD. The topic was "evaluating and enhancing outcomes of investment treaties. Again, the main issue was how to evaluate the benefits and costs of investment treaties.
More specifically, the discussion also moved towards updating investment treaties thorugh joint interpretations by contracting parties and how to address the concerns about globalization.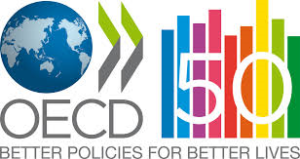 Detailed reports on both days will soon be published on the EFILAblog.
On 9 March, I took part in the first WTO series lecture organized by the Perm Rep of Israel at the WTO together with the WTI, Bern.
The topic was to discuss how WTO law and investment law, in particular their dispute settlement systems could be integrated.
The key note lecture was delivered by Prof. Cottier, which was followed by an economic analysis by Dr. Koen Berden of the WTI.
Subsequently, I reacted on the presentation of Prof. Cotiier by highlighting some of the obstacles created by the ICS proposal of the EC.