Round up of activities in October
October has been an unusually busy month as the following round up illustrates.
In early October, I participated online in the UNCITRAL WG III on ISDS reforms meeting, which were held in Vienna. Click here to read my blogpost on the outcome of the meeting as published in Borderlex.
As Guest Professor, I finished teaching my course International Investment Law at the Free University Brussels. As in the past years, this was a very diverse and engaging group of students who concluded the course with a mock arbitration online.
I also started teaching EU law as Guest Lecturer at the University of Aruba.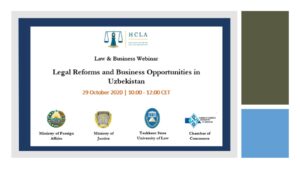 At the end of October, I talked about Investment Promotion and Protection in a webinar on Legal Reforms and Business Opportunities in Uzbekistan. The webinar was organized by the Hague Centre for Law and Arbitration of which I recently became member.
On the same day, I was also chairing the EFILA Annual Lecture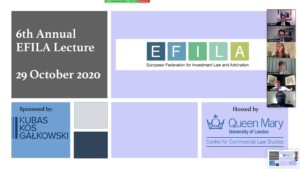 delivered by Prof. Mistelis. This online event attracted a very high number of attendees from around the globe. You can watch the Lecture and discussion here.
Finally, I wrote up a blogpost on the troubles of getting CETA through the Dutch Parliament. Click here to read my blogpost.