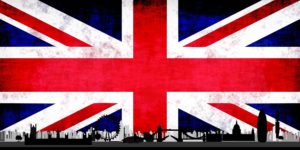 The uncertainty surrounding BREXIT has already negatively affected trade and investments into the UK and the EU.
Consequently, investors are in need of receiving competent legal advice on how to maintain optimal investment protection – whatever the shape or form of BREXIT will be.
Nikos advises on the whole range of legal implications from the perspective of EU law, investment treaty law and WTO law. In cooperation with other dedicated law firms, he is also able to advice on the most optimal corporate structure.
Please fill out the Contact form if you wish to get in touch with me in order to discuss any matters.
The links below provide useful resources regarding BREXIT:
Article 50 Withdrawal Agreement
Attorney General's Statement on the Withdrawal Agreement
Nikos' blogposts on BREXIT:
The potential incompatibility of the arbitration clause in the Brexit withdrawal agreement (Practical Arbitration blog, December 6, 2018)
The UK's push for new trade deals: obstacles and opportunities (Practical Law Arbitration blog, February 3, 2017)
UK post-Brexit cannot escape the impact of EU law and of the Court of Justice of the EU(EFILA blog, September 26, 2017)
Brexit: Implications for the EU Reform of Investor-State Dispute Settlement (EFILA blog, April 12, 2016, written together with Sophie Nappert, 3 Verulam Buildings)