Just published: The CETA-drama: Entering the dark age of protectionism and nationalism?
My guest lecture on the wider implications of the CETA-drama, which I delivered last November at the Innsbruck University, has just been published in the newest issue of Int'l Lis – Corriere trimestrale della litigation internationale.
Click on the link to download the PDF file.
9382966_INTL_00134992_2016_03-04_0111
In this lecture, I explain that the CETA-drama, in particular, the way Wallonia tried to block the signature of CETA, must be seen as a sign that not only the EU but also the US – with the withdrawal from TPP and the de facto freezing of TTIP – has entered the dark age of protectionism and nationalism. The elections in France and the Netherlands will probably confirm my analysis.
The good news, however, is that at some point in time the dark age will be overcome and the age of multilateral (treaty) cooperation will come back again.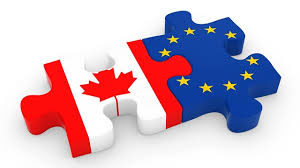 Many thanks to Prof. Peter Hilpold of Innsbruck University for the kind invitation.